Iluminate, enhance, and decongest responsibly.
A beauty experience that is respectful with the environment and the skin
Iluminate, enhance, and decongest your skin responsibly.
Dehydration, small wrinkles, puffiness, dark circles, free radical damage and weakening of the protective barrier are some of the detrimental and age-enhancing symptoms that manifest in the delicate eye contour area. Restoring hydration levels, firming, draining and decongesting are essentials to enjoy a rejuvenated look.
What is OLAND's big bet and its eye contours?
Iluminate, enhance, and decongest your skin responsibly  while caring for the planet with OLAND's Eye Contour Cream and Lifting Eye Gel.  True to its DNA, OLAND offers an environmentally and skin-responsible beauty experience through formulas that include more than 95% of  organic and certified ingredients that have been carefully selected and represent the effective organic alternative to conventional anti-aging cosmetics.
If you want to reduce puffiness and dark circles, firm and reduce expression lines that dull your eyes, our Lifting Eye Contour Gel is your ally. With a geloid texture and lifting effect, it is ideal for illuminating, enhancing and responsibly decongesting tired eyes thanks to the powerful organic active ingredients in its formula. If you prefer a more nourishing, creamy and comfortable texture, our Intensive Eye Contour Cream includes in its formula, a high concentration of anti-aging active ingredients present in Organic Oils of Macadamia Nut, Babassu, Baobab, Rosehip and Sunflower.
BENEFITS
Smoothes skin microrelief, blurring wrinkles.
Drains and reduces toxins responsible for dark circles.
Redensifies the contour area, filling in marked expression lines.
Activates collagen and elastin production.
Soothes and protects the most sensitive eye contour area.
FORMULATION HEROES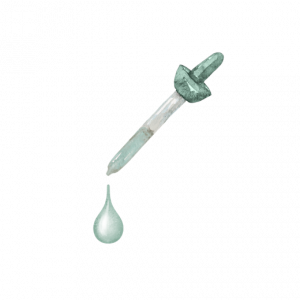 Hyaluronic Acid improves skin elasticity and firmness while optimizing the skin's moisture barrier.
Organic Chlorella Extract, originating from green algae and with a high content of essential nutrients such as Vitamin C, B Vitamins, Biotin, it reduces dark circles effectively, activating microcirculation in the area.
Hydrolyzed Organic Maca Root, the organic alternative to Retinol, promotes collagen rebuilding and minimizes wrinkles and fine lines.
Organic Beech Bud Extract, an alternative ingredient to Niacinamide, prevents the appearance of the first signs of aging such as loss of elasticity and the appearance of blemishes.
Includes Orange and Lemon Hydrolates based on essential oils, mineral salts and trace elements biocompatible with our skin, which improve skin affinity and enhance the effectiveness of the active ingredients.
---