The summer skincare essentials you need to pack in your suitcase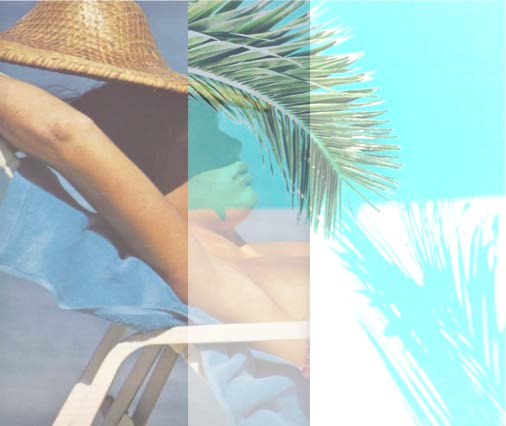 The summer skincare essentials you need to pack in your suitcase
Are you ready to succumb to long hours in the sun, endless nights and crazy schedules? OLAND, the high-quality certified organic anti-aging cosmetics brand, wants to accompany you in your summer beauty routine so that in addition to offering you real and effective solutions, you can counteract the harmful effects of the sun.
Its secret: a list of more than 95% of the best and most effective organic ingredients selected from nature that represent the Eco-friendly alternative to traditional cosmetics to face the different signs of aging.
OLAND is committed to CLEAN cosmetics, free of parabens and silicones. This is OLAND's commitment to offer the most effective beauty routines that respect the affinity with your skin and are certified at the highest international level by NATRUE, an international non-profit association committed to the promotion and protection of Natural and Organic Cosmetics worldwide, while keeping its sights set on the respect for our Planet
Take note of the two summer skincare essentials to pack in your suitcase!
YOUR DAYTIME ESSENTIAL

During the day, skin cells are in defense mode, working to protect themselves from UV exposure and free radical damage.
With the HYDRO MIST TONIC, OLAND's powerful organic mist, we bring extra hydration and antioxidants to your skin, in addition to perfecting the cleansing ritual, favoring the removal of impurities.
Through a 2-in-1 embellishing gesture, we revitalize and provide a boost of energy to your skin thanks to the most exclusive organic anti-aging ingredients such as Organic Beech Bud Extract and Organic Beech Buds and Organic Hyssop Extract that optimize the metabolism of your cells, while soothing irritated and stressed skin, offering a unique and refreshing sensorial experience.
Our HYDRO-MIST TONIC includes Organic Orange, Lemon and Grape Water in the form of hydrolats to enhance the effectiveness of the active ingredients included in the formula and fight the first signs of aging.
YOUR NIGHTTIME ESSENTIAL

When darkness falls, our skin goes into regeneration mode, repairing daytime damage and boosting the production of substances that protect and renew it. Nighttime boosts anti-aging treatments.
That's why, with OLAND, you can transform your skin and take care of the planet while you sleep. Our exclusive CONDITIONING NIGHT CREAM soothes, regenerates and firms the skin thanks to powerful organic anti-aging active ingredients rigorously selected from nature and sourced from controlled organic farming.
Hydrolyzed Organic Maca Root, Organic Beech Bud Extract, Organic Magnolia Flower Extract, Liposomed Hyaluronic Acid, Organic Nourishing Oils, Organic Cocoa and Shea Butter, Organic Orange Water, are the heroes of this vegan formula that reinforces the architecture of the epidermis, promoting collagen reconstruction and minimizing wrinkles.
---